18 days Teacher Training Program for ASPIRING Teachership, Mentorship or Apprenticeship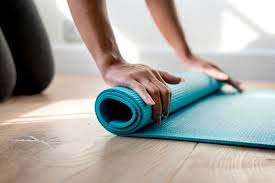 18 days Teacher Training Program for ASPIRING Teachership, Mentorship or Apprenticeship
18 DAYS TEACHER PROGRAM FOR NEW ASPIRING TEACHERS
PreRequisite: Serious Dedicated Establish Yoga Practitioners with a minimum of 1-3 years of established practice and study. Ashtanga vinyasa preferred but not required.
18 days Intensive Immersion Teacher Program, continuing education for established teachers, practitioners. Yoga Alliance Registered program and school. YACEP, RYT, RYS
Please email : mauishala@gmail.com for interest or participation to this program. Application will be send via email and reviewed 48-72 hours for application status.
Upon acceptance of your application, a 50% non refundable deposit is required to reserve your space. IN the event of emergency and cancellation, a one year extension to transfer the despot to alternative date offered or agreed upon with program director.
Full payment balance to be completed 45 days prior to first day of program. Non Refundable.
COST OF TEACHERSHIP, CONTINUING EDUCATION, MENTORSHIP APPRENTICESHIP PROGRAM
RYT 200 HR $1800 LIMITED TO 10 STUDENTS MAX
CONTINUING EDUCATION FOR ESTABLISHED TEACHERS, ASSISTANTS, APPRECTICES
7 days 50 - 100 HRS . $700
This yoga teacher course is based on the roots and foundations of the Ashtanga Primary Series Yoga Chikitsa. The traditional sequencing approach is combined with Christina's professional nursing background to meld yoga theory with health and wellness. The practice of the Ashtanga Primary series is emphasize to build a strong foundation, deepen your understanding of functional anatomy, breath work, and energetic elements within each pose as it has been practiced many centuries ago for healing and therapeutic benefits. Drawing upon this strong foundation, you will experiment, explore, discover and experience a moving meditation known as Vinyasa-class, harnessing your creativity and inner voice. By the end of the course, with your continued practice and study, you will be able to confidently begin a new journey sharing yoga practice from what you personally have learned and experienced suitable for all levels and offer modifications for students with conditions, injuries, or physical limitations. The experience and knowledge to provide integrated and holistic approach of yoga including all dimensions posture, meditation, breathing, yoga philosophy, chanting, yoga detox, yoga anatomy, lifestyle, spiritual life, and much more. No matter whether you want to be a yoga teacher or not, this course is suitable for those who are seeking for life-changing experience through self-transformation, peaceful living, and liberation for happy healthy life.
Syllabus
Ashtanga half and primary series

Asana alignment workshops

Asana adjustment workshops

Teaching methodology

Pranayama

Meditation

Yoga philosophy: Samkhya, yoga sutras, Upanishads, Bhagavad Gita

Yoga Nidra

Anatomy and physiology for yoga

Ayurveda

Kriyas
Requirements for participation
Because of the rigor involved in this training program, as well as the sincere intention to transmit yoga authentically, it is required that the new students first year to this Shala's program complete an application that includes a paragraph describing their motivations for attending the course. The teacher training program is limited to only six participants.
Participants should already maintain a certain level of yoga physical and mental discipline. it is important that participants enter with a yearning to learn, especially through the frameworks of practice and self study.
Having this teaching training course begins your experience, growth, development, practice, knowledge to teachership, mentorship, and apprenticeship. There are many styles and forms of yoga today that this course will greatly benefit you in sharing your training to teach at those studios.
This program, however , is a comprehensive course schedule which includes asanas, asanas methodology (adjustments and theory), pranayama and meditation, yoga philosophy, anatomy, diet, nutrition, lifestyle, and more.